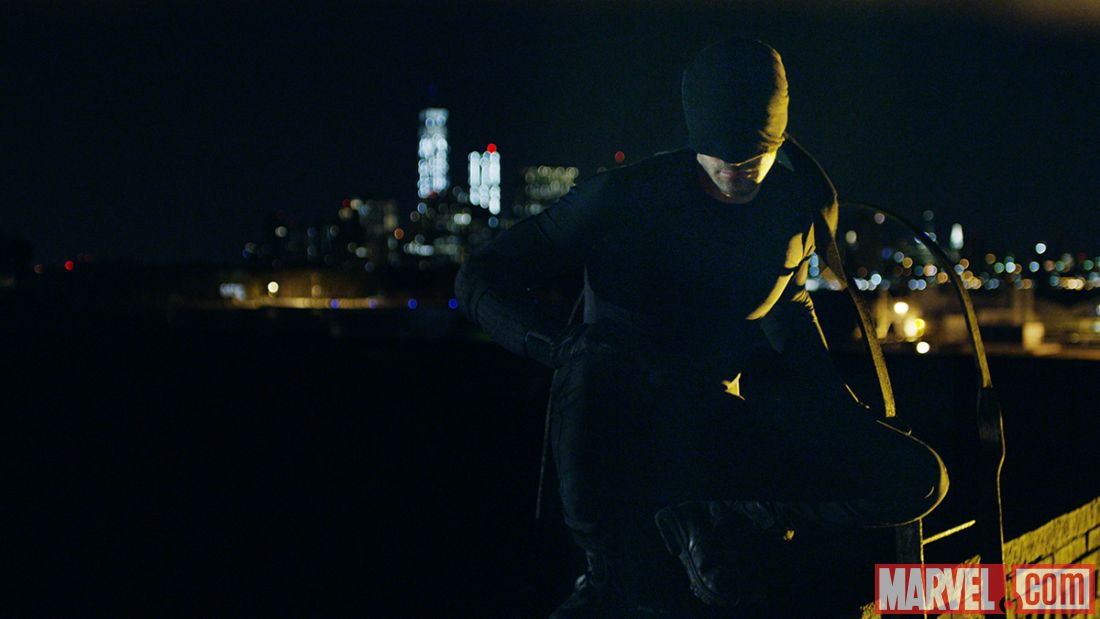 We've known for quite a while that Charlie Cox would bring the Man Without Fear to life in "Marvel's Daredevil" on Netflix, but now we've got your first look at the actor in character with the first two images from the series!
Along with the first image of Cox as Murdock, you can also check out a photo featuring Matt in his first costume, inspired by Frank Miller and John Romita, Jr.'s seminal DAREDEVIL: MAN WITHOUT FEAR series, widely considered to be one of the most important and influential Daredevil stories of all time.
Combined with the intense footage seen by lucky fans at New York Comic Con, we're even more excited to see Charlie Cox as the badass Daredevil we've always wanted!